Square waves in the ocean? You must be wondering what that really is and, even, how it happens. Waves are synonymous with oceans, and, for a start, you know what waves are, as well as their importance to surfing.
Almost everybody knows that the ocean never stays still, with waves almost occurring every time. Waves come in different sizes depending on location and are commonly caused by winds across the water surface.
In most cases, waves move on a line and may be parallel to each other. So what is the rationale behind these mysterious square waves?
Let's go on this informative journey by knowing what square waves are. If you are curious or have other mind-boggling questions, then you should read further.
What Do Square Waves in the Ocean Mean?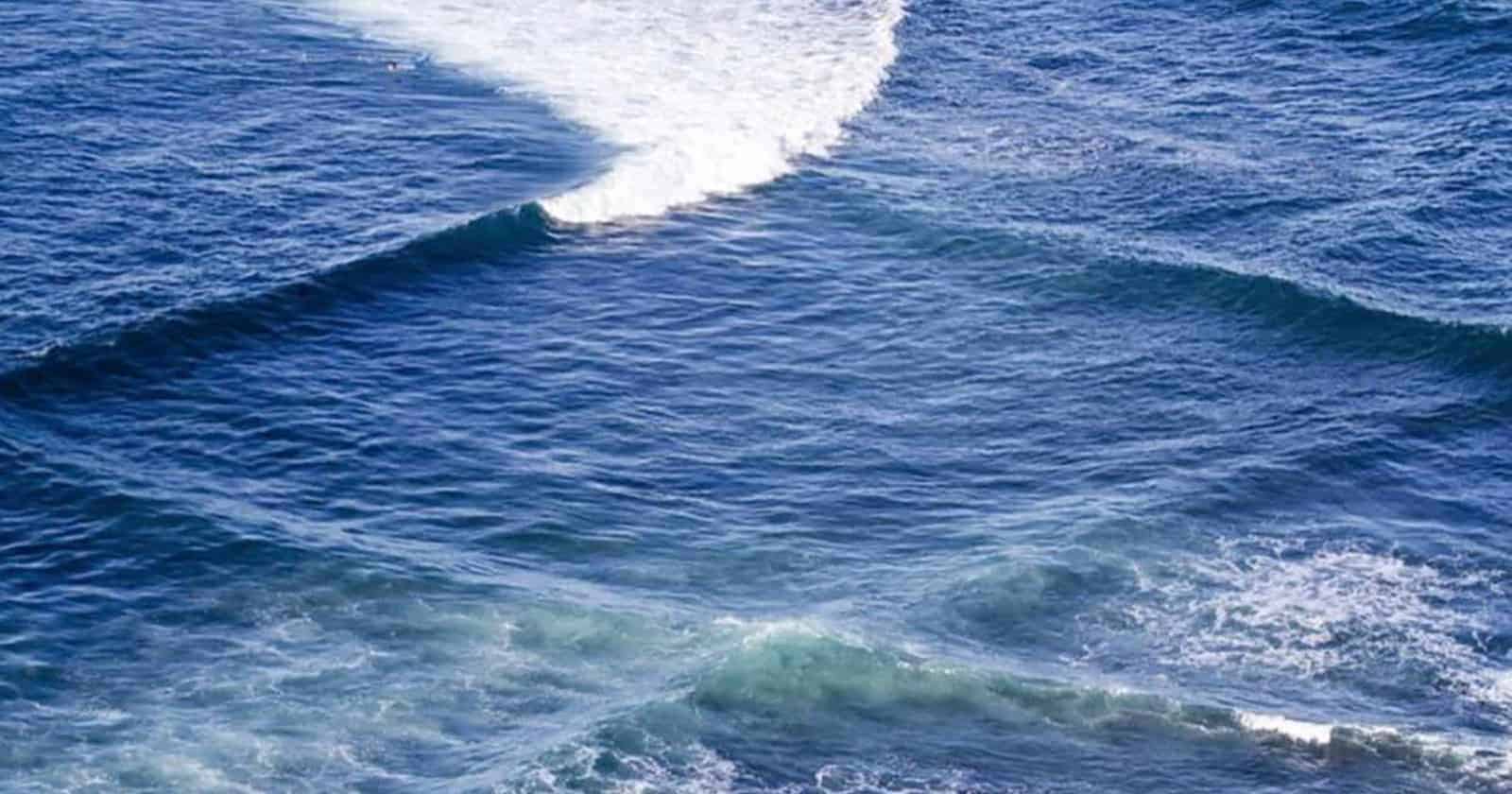 Waves are common to most large water bodies (oceans, seas, and lakes), and they are essential to surfing. The "normal" waves you see on the oceans often run parallel to one another as they move towards and break into shore.
Square waves (aka cross sea) are waves generated when new waves are generated across old waves due to a change in the weather system. These waves are also called squared sea or cross waves, basically due to their appearance (quadrilateral shape).
This wave pattern is not extremely rare and can easily be identified on the surface of the water. Hence, if you have seen a square-shaped wave pattern, then you are seeing waves.
Where Are Square Waves Found?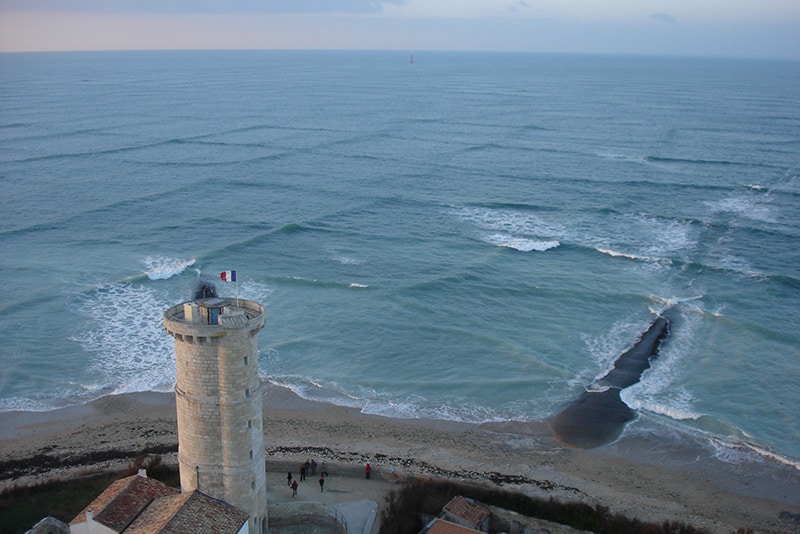 Although square waves aren't very common, they are found in some popular places around the world. Should you want to experience this wonder, you should get a pen and jotter immediately.
The most famous place where these square waves are found is Île de Ré – Isle of Ré in France. The square waves here are prominent, and you may use a lighthouse or drone to spot them.
This location attracts many tourists from around the world, curious to see the impressive sight and record in their GoPros. Also, they may occur in locations such as Lisbon in Portugal and Gordon Beach, Tel Aviv, Israel.
What Causes Square Waves in the Ocean?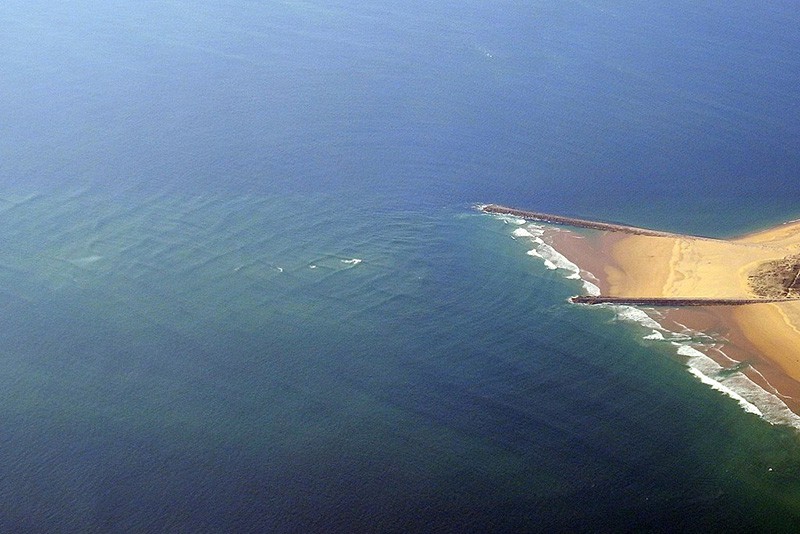 Before you start planning to buy a surfboard or visit those locations, there are some things you should know. First, you should know what causes square waves in the ocean. This way, you, as a genius, can share this knowledge with other tourists.
Like I said earlier, waves are often caused by wind, and their intensity is relative to the speed (and mass) of the wind. As the wind blows across the water surface, it causes a continuous disturbance that sets the water in motion.
Usually, waves will always run towards the beach in a near-parallel pattern. Waves may be caused by sharp disturbances underwater, and, most times, they are dangerous.
Also, the gravitational pull of the sun and moon can cause waves, i.e., tidal waves. Now you know what causes the "normal" waves you surf on and those related to natural processes (disasters). But what about square waves?
Square waves occur due to two weather systems that bring two waves (different directions) into each other. A change in wind direction often accompanies the change in the weather system.
However, the waves from the old wind direction maintain their direction towards the shore while the new wind direction forms new waves. The two wave directions converge at different angles (occasionally more than 45 degrees).
Waves travel over long distances, generating increasing momentum. Hence, they do not cancel each other out. The resultant is box waves which appear in a grid-like pattern, thus the name grid waves.
Why Are Square Waves Dangerous?
Grid waves are a wonderful sight, appearing gentle and enticing to jump into. However, it is not what it seems from its appearance.
Without mincing words, square waves are dangerous regardless of their size. Basically, this is due to the strong currents underneath those waves. In simpler terms, what lies under square waves makes them dangerous.
The two waves converge with different energy levels in different directions. As a surfer, you understand how powerful the "normal" waves can be. Now imagine two crashing into each other such that their currents move randomly.
In fact, the danger in regular surfing waves is less compared to cross waves, making them difficult to navigate. They are capable of causing shipwrecks and boating accidents.
If you attempt to swim or surf in such locations, you will be hit by a series of currents, which can be fatal. Even if you have a strong leash, it can cut or the currents can turn the surfboard into your head.
You should never try to swim or surf, although local authorities are always available to ensure conformity.
FAQs
It's quite exciting to have you scrolling and reading this article carefully, even down to the FAQs section. Below are some frequently asked questions related to square waves compiled for additional knowledge.
Can I Surf Square Waves?
Without any doubt, square waves are beautiful and mesmerizing to see. Nevertheless, its appearance masks a massive danger.
Due to the unusual current underlying the waves, surfers should never attempt to surf on it. You will lose control and balance regardless of the use of surf waxes or traction pads. Furthermore, you could throw away your surfboard and injure yourself fatally.
What to Do If You See Square Waves in the Ocean?
Square waves are known to constitute problems to boats. For a surfer, you should never dare to surf. However, if you see square waves while in the water, you must get out immediately.
Those powerful currents are not what you can handle or joke with. Regardless of your surfing experience, it would be best if you got out of the water as fast as possible.
How Can Square Waves Kill You?
When close to the shore, these waves can generate powerful currents that can throw you around. They can suck you in and drag you in different directions simultaneously.
You lose control and may find it difficult to rerun to the water surface – drowning. If grid waves can affect boats by causing navigation issues, how much more a surfer?
Conclusion
Seeing square waves in the ocean is a fantastic sight worth capturing on your surf cameras. You can plan a visit to a sure location near you. However, some things are better left untouched, and square waves are no exception.
Regardless of its perplexing appearance, never attempt to jump into them. Similarly, you must never be caught in them. Hence, you need to be wary and conscious of the happenings around you.
By now, you understand what square waves are and how it happens. It would be best to also share this knowledge with your friends and family. Kindly hit the social media buttons on to share in no time.
Like always, your questions, suggestions, and comments are always welcomed. Simply use the comment section below to do that.