As a beginner intending to take surfing as a profession, asking questions such as how much do pro surfers make is normal. Surfing is fun; to some people, it is a lifestyle, recreation, or exercise, while others make an income from it.
Becoming a pro surfer isn't easy, except with consistent practice and dedication. There are many pro surfers worldwide, winning competitions and mentoring or coaching others. While there is much passion for it, do they make money?
If you are curious to know how much pro surfers make, you are just at the right place. This article contains everything you need to know about making money as a pro surfer. Let's get started.
When Is a Surfer Considered a Pro Surfer?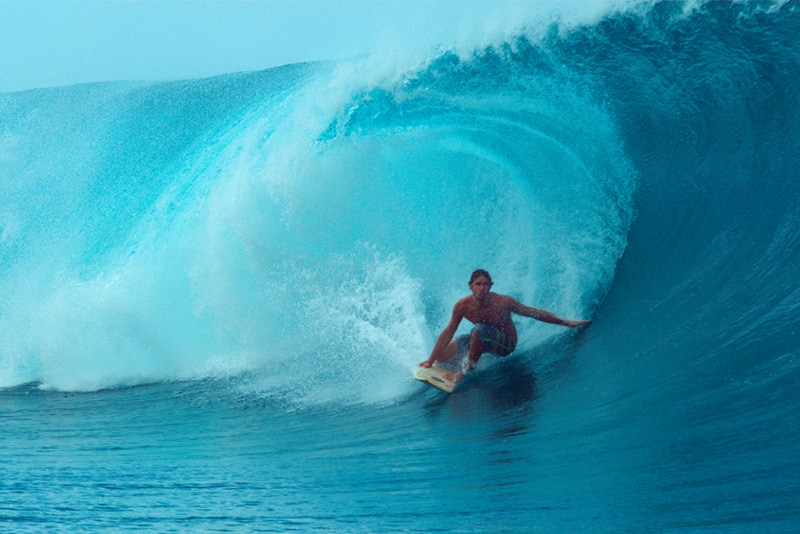 Surfers do not join the pro gang by mouth, and there are about 2000 pro surfers worldwide. Most pro surfers are incredibly experienced and fantastically good. Therefore, identifying a pro isn't very difficult; you can barely miss the clues.
When a surfer rides confidently on the waves, they are pro-level. A pro surfer can perform many tricks and continue surfing for extended periods. Such surfers can execute various surf techniques or ride any wave easily.
They can go from competition to competition, winning various medals, awards, and prizes (including money). In short, they rank at the elite level. Some of these individuals may become mentors and coaches to budding surfers.
So, How Much Do Pro Surfers Make?
Being a pro surfer is rigorous as it requires regular training and exercise to remain at the top level. There will be competitions to stay fit for. Regular visits to open waters are likely, and the possibility of traveling to different surf locations.
To sustain this demanding lifestyle, pro surfers make a considerable income from surfing. Here are some common means of earning money.
1. Winnings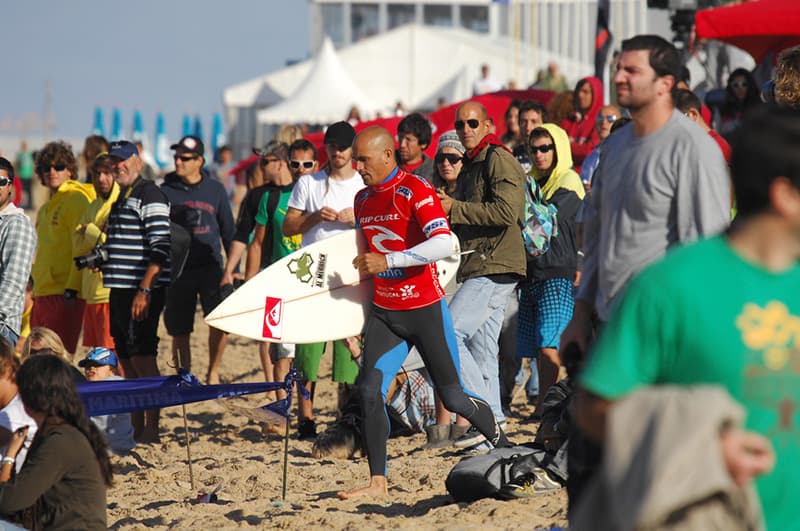 Primarily, this is the source of earnings for most pro surfers but a tiny fraction for some highly respected surfers. Multiple surfing tournaments are being organized yearly in different parts of the world.
The prize money varies depending on the amount of sponsorship for the competition. For instance, the US Open of surfing, sponsored by the famous Vans company, awards 30,000 to 50,000 dollars to the first place.
However, the prize money decreases with the final position of the surfer, but the first five contestants get more pay. For instance, in the Vans US Open 2019, the second place earned 15,000 dollars while the third got 10,000 dollars.
Those in the fifth to eighth place won 5,000 dollars. The numbers keep decreasing and can go as low as 500 dollars. Winners are selected by a panel using performance scores and ranked.
Other popular competitions include the World Surf League (WSL), ISA World Surfing Games, Maverick's, Hawaiian Pro, Tahiti Pro, and more.
2. Sponsorships
Apart from competitions, sponsorships are another significant source of income. Pro surfers get great deals when it comes to representing brands. This is similar to the Vans brand sponsoring the US Open.
Sponsorships may be challenging to get, especially the long-term ones, but they are worth it. They may cover different aspects of the surfer's usual expenses, e.g., traveling. Every sponsorship comes with some form of agreement.
Most brands consider the best pro surfers for sponsorship due to what it entails. Pro surfers have huge fans that may likely imitate their habits and brand choices. Hence, sponsoring surfers is basically a means of publicity for a brand.
These surfers represent the brand, creating content that persuades their huge fans to buy a product. For instance, Kelly Slater has a sponsorship deal with the Quiksilver brand, where he raked in 2 million dollars.
3. Products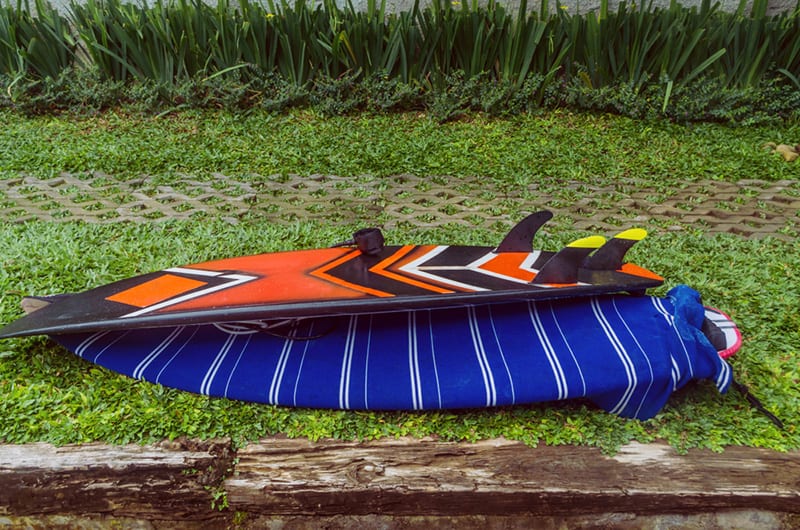 Multiple items are essential for surfing, such as surfboards, surfboard leashes, surf wax, wetsuits, surf bags, etc. All these are part of the expenses in surfing that can be handled by a brand, saving you some money.
Also, some brands may offer deals that allow them to put a pro surfer's name on their product. Based on mutual agreement, some products may bear the surfer's name, picture, or signature. While the deal lasts, the surfer earns.
With social media, some pro surfers enjoy a steady stream of income. However, regular upload of content (videos and pictures) are essential. Popular platforms such as YouTube pay money based on the interaction with such content (views).
Furthermore, pro surfers, especially those with a substantial social media following, may also make money from direct publicity or endorsing brands and companies.
What Makes a Surfer Worthy of Sponsorship?
Most brands do not offer sponsorship to just anybody; the surfer must be worthy. Primarily, the surfer must be a professional and of good character. Also, they must have a good reputation and influence in surfing with excellent talent.
How Much Surf Influencers/Youtubers Can Earn?
Social media is a big place and a common way to make cash like a pro surfer. The key to earning on social media is providing captivating content and a good number of followers.
A popular platform is YouTube which allows professional surfers to share videos and pictures with their fans. Influencers may earn up to 18 dollars per 1,000 ads.
Some individuals may also incorporate affiliate marketing or publicity for products for money. Famous surfers with massive followings include Jamie O'Brien, Alana Blanchard, etc.
How Much Do Surf Instructors Earn?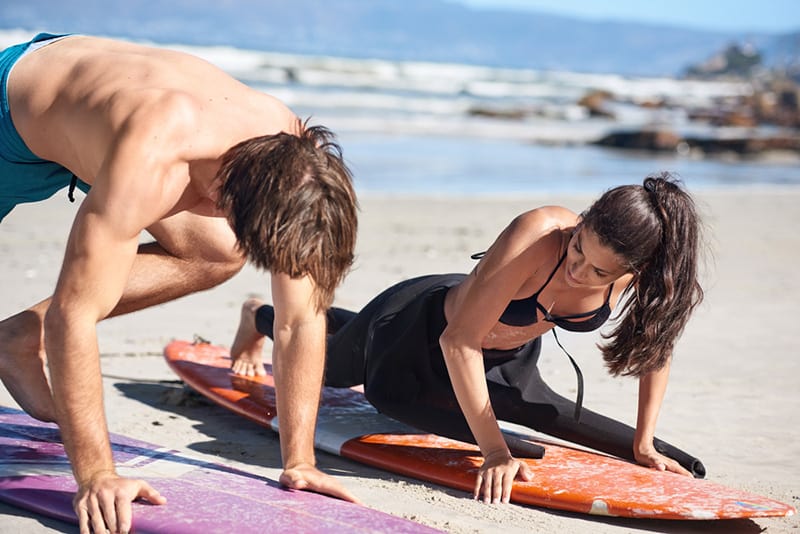 Surf instructors are pro surfers themselves with enough knowledge of surfing. They can communicate everything related to surfing, drill, and help new surfers grow.
While some instructors may be generous, it is normal for others to charge fees for teaching surfing. In some cases, they may take up teaching as a full-time job. Prices vary depending on location.
On average, instructors charge around 15 dollars per hour, teaching group or private classes. They can request as high as 50 dollars in an hour in some locations.
Who Is the Highest-Paid Surfer?
Currently, the highest-paid surfer in the world is the Brazilian pro surfer, Gabriel Medina Pinto Ferreira. A large chunk of his earnings come from sponsorship deals signed with top brands like Audi, Corona, Rip Curl, Ralph Lauren, etc.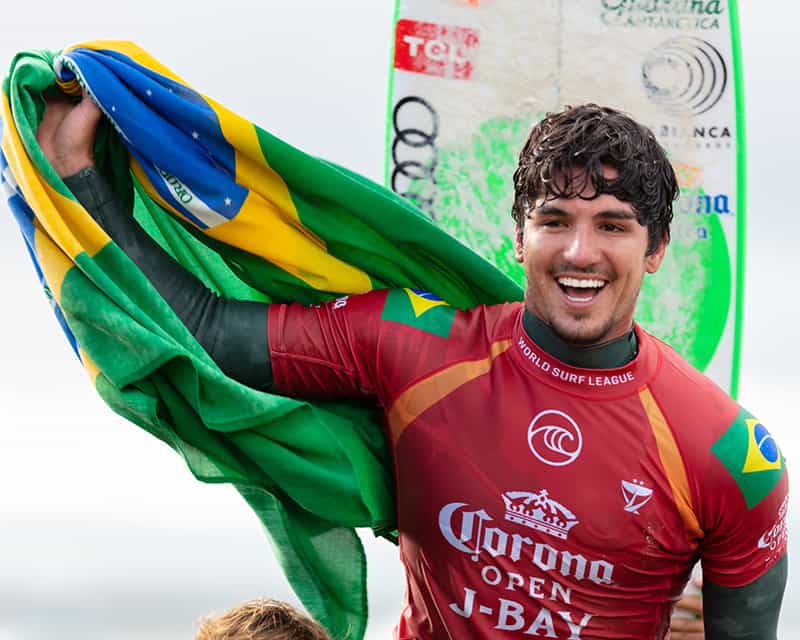 Gabriel earns about 2.4 million dollars yearly. He has some medals to his name. He won the World Surfing League Championships in 2014, 2018, and 2021. Also, he got the first position in the Quiksilver Pro Gold Coast.
Before Gabriel assumed this feat, John John Florence ranked the highest among pro surfers. As a talented surfer, he made money from competitions and endorsements (especially from the Hurley brand).
His earnings totaled over 5.3 million dollars per year, far greater than Gabriel's. However, his earnings took a great dip during the COVID-19 lockdown year as Hurley's deal could no longer continue.
Top 12 Highest Earners in Pro Surfing From 2010 to 2019
Pro surfers make a lot of money from multiple sources, and some legit records are available. If you are looking for a bit of motivation, you might want to check out the following list. Below are the top ten highest earners in pro surfing.
FAQs
I found some helpful, frequently asked questions on how much pro surfers make. I have answered them below briefly, kindly check below
Do Male and Female Surfers Earn the Same Amount?
Well, it depends on the individual. The amount earned by male and female surfers may be close or far. Some pro surfers make more than others, regardless of gender.
Competition-wise, the WSL allocated 607,816 dollars as the total prize money for male surfers. For females, it is half that amount at 303,908 dollars.
However, there are 36 competitors for males but 18 for females. The prize money is usually shared among all the contestants where the first position takes the most significant share.
Is Surfing a Good Career?
Yes. Surfing is a good career. There is a high potential of making money provided you can train and develop your skills. While surfing, it is easy to build an excellent social network.
Conclusion
How much do pro surfers make? Most professionals enjoy multiple brand sponsorship, which is a significant part of their income. Winnings from competitions are another common means, boosting their reputation and fan base.
On average, pro surfers earn between 250,000 dollars and 400,000 dollars. Elites like Gabriel Medina make close to 2.5 million dollars yearly. Anybody can become a pro surfer but with consistent training and dedication.
Do you have some questions or remarks concerning this article? Please forward them to me using the comments section below.
You can also share this article to help other individuals interested in taking surfing as a career to motivate them. Kindly share on Twitter, Facebook, and other social platforms by clicking on any of the social media links on the page.