How dangerous is surfing? Well, it is quite hard to provide a straight answer, and this is due to a number of reasons. Like many watersports, surfing is fun, but it also comes with its own risks and challenges.
If you are a beginner surfer, you might be relieved that it is safer than snowboarding and skateboarding. You've always got the ocean to cushion your falls during wipeouts. This doesn't mean surfing is entirely safe.
You need to be aware that life comes with unexpected happenings, and surfing isn't excluded. This article discusses everything you need to know about the dangers in surfing and how to avoid them. Let's get started.
10 Common Dangers in Surfing and What You Can Do
To start with, surfing isn't really a dangerous activity. Also, this doesn't mean there aren't cases of unfortunate casualties. However, the onus lies in you to understand the dangers associated with surfing.
There is enough information on the common dangers in surfing. Therefore, knowing every detail and risk associated with surfing can keep you conscious always, reducing unwanted experiences.
Here are the things you need to know.
1. The Waves and Riptides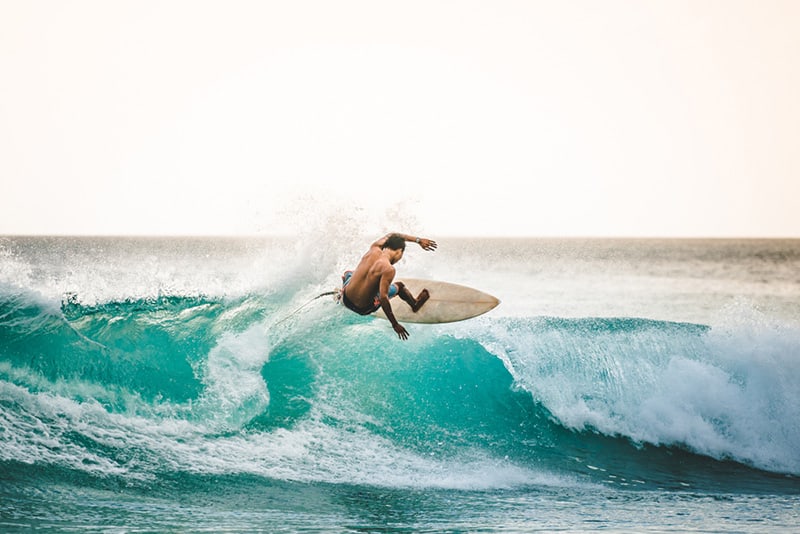 Except if you plan to use artificial wakes (by boats), you need the natural waves to surf. Waves are energies that carry your surfboards. Simultaneously, they can also be dangerous, being able to injure or knock you out.
Some surfers think they can ride big waves. However, sometimes, these waves can become too much to handle such that it becomes very difficult to duck-dive. You can lose control of your surfboard as well and wipe out easily.
Furthermore, it can overpower you in split seconds and push you around in the water. Then, chances of being injured or unconscious increase. It is often recommended to every surfer that they know how to swim at least.
If you encounter square waves, please exit the water immediately. Yes, they look like squares, and they are dangerous to swim or surf on. Also, riptides can make paddling difficult, particularly for beginners.
Don't jump hop into the water and start surfing but be aware of the wave sizes you should expect. If you can't handle big waves, do not try to force yourself. Gain enough experience first with smaller waves.
2. Hold-Downs
Hold-downs are one of the dangerous parts of surfing; they can be frustrating, shocking, and nerve-racking. One wave, or even more, can hold down a surfer in the water and drown them. It can happen regardless of your experience level.
However, experienced surfers have an advantage because they tend to stay calm during such situations to free themselves. This is particularly true since panicking and fighting the water can make you exhausted in no time; you can't fight the water.
Again, knowing how to swim will offer you an advantage.
3. Aquatic Animals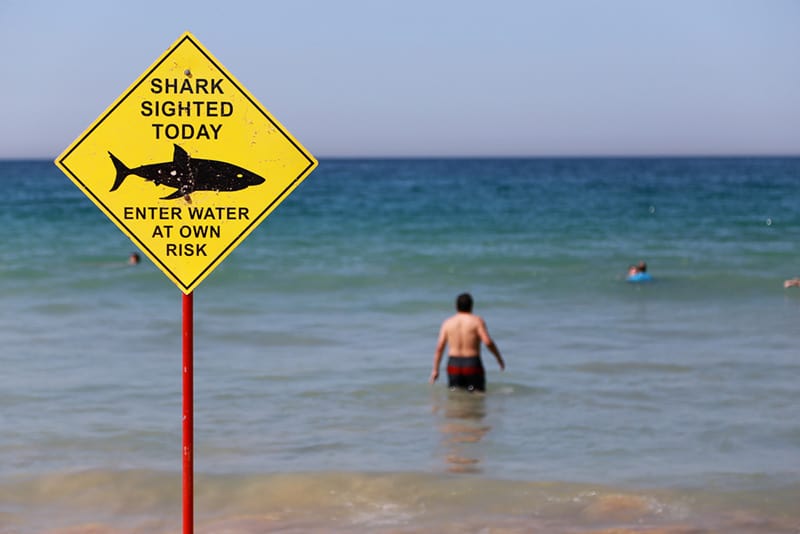 Many surfers are afraid of dangerous aquatic animals, especially sharks. Of course, some surfers like Mick Fanning and Bethany Hamilton have also had some unfortunate experiences with sharks.
Eric Steinley was in the news for a similar occurrence. The great white shark is probably the most dreaded aquatic animal. These wild animals can just pop up on a surprise.
Some water bodies come with rules and regulations from local authorities regarding safety, and you must follow them. However, when you feel that there is a shark in the water, you should leave the water as fast as possible.
4. Other Surfers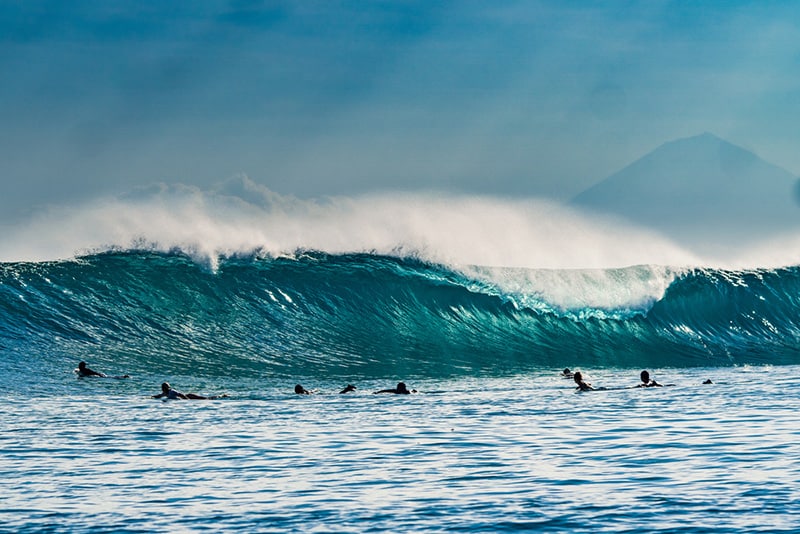 The presence of other surfers can also contribute to some of the danger. Many times surfers collide with their fellow surfers resulting in injuries, although they may not be fatal most times. Crowding a spot in search of waves can cause collusion.
Colliding with others is never a good experience. You'll automatically wipe out and might get injured by their surfboard or physical contact.
Sometimes, beginners, known as kooks, can pose a danger to other surfers. They have little experience of surfing basics, and their actions can constitute risks. Interestingly, it isn't very difficult to spot a kook in surfing.
Unfortunately, some surfers may swim without leashes. The best way to protect yourself is to maintain a reasonable distance.
Also, it will be best to wait for another wave rather than taking off what multiple surfers are riding on. Soft foam boards can minimize the impact of inadvertently crashing on your surfboard.
5. Yourself
There are some dangers you can be exposing yourself to. Beginners with little experience have a greater tendency to get injured. Therefore, ensure you understand the basics of surfing and how to handle your surfboard.
You can injure yourself with your surfboard and fins, especially during wipeouts. You can be a threat to other surfers, running into them while attempting to catch a wave.
Also, your mentality towards surfing comes to play if you have fears. As a beginner, it is best to start out on small waves or whitewater so you can have more control over your surfboard.
There are many tips for beginner surfers to develop faster that you should put into regular practice. Furthermore, you must seek to improve your skills and technique.
Surfers also need to exercise regularly to keep themselves fit for surfing. Similarly, you must eat healthy with adequate rest and sleep before and after surfing.
Never attempt to go solo, especially in a location you've never tried – have a friend with you at least. Follow the rules and regulations while ensuring good relationships with other surfers. You never can tell when you need someone.
Ensure you are aware of what you are dealing with before surfing. Make sure your surfboard is properly waxed before surfing with good surf wax. Traction pads are useful too.
6. Your Gear and Accessories
Your gear and accessories can also expose you to dangers. For instance, your surfboard can get damaged while surfing. Hence, I always advocate that surfers should go for the best surfboards available with respect to their experience level and physique.
Also, there are cases where a surfer's leash snapped, causing the surfboard to hit them. In some cases, they lose their surfboard. Imagine if you are exhausted and do not have the strength to swim back to the shore.
Hence, you must also settle for the best surfboard leashes and not mediocre ones. Spending a little more on quality gear and accessories isn't bad considering one's safety.
In addition, leash tangling can also be very dangerous, where the leash wraps around the surfer's leg. Leashes with swivels are recommended to prevent such from happening.
7. The Ocean Floor or Seabed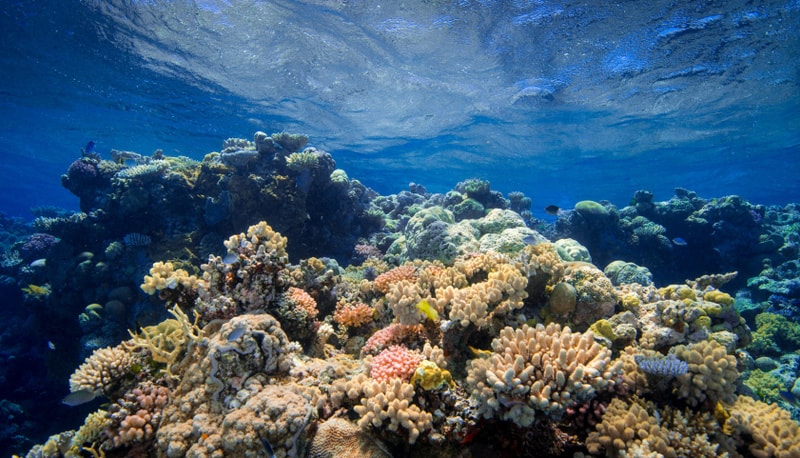 Wipeouts are common in surfing, especially for beginners. However, what lies at the bottom of the water can make them dangerous for surfing. Some ocean floors and sea beds are known for their reefs.
Beneath some water bodies lie spiky rocks, corals, and other sharp objects that can injure you. Wiping out in shallow reefs can be very dangerous and even deadly with the likelihood of infections.
Imagine crashing and hitting your head on a sharp rock in the water. Wearing protective gear like wetsuits can minimize the tendency of getting injured.
8. The Sun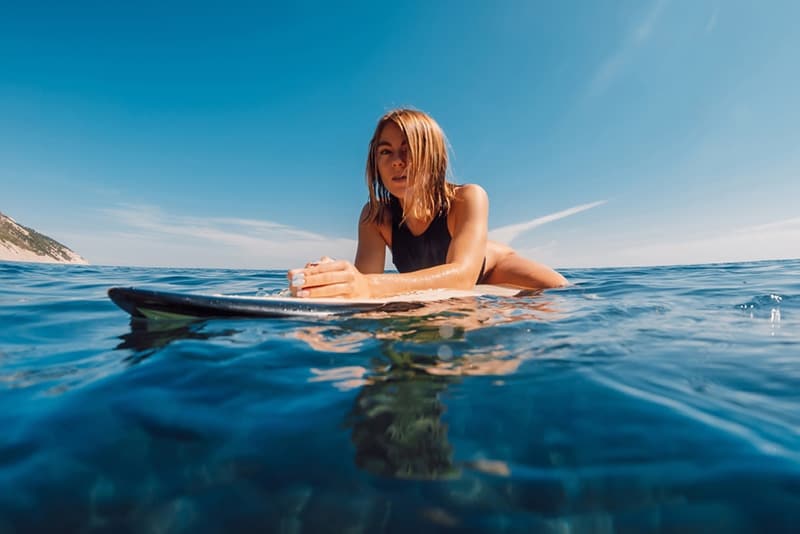 Surfing is an outdoor activity, and you will be in the sun most times, depending on the weather. Consequently, you are at a high risk of getting sunburnt. In fact, it is very easy to experience this.
Exposing yourself too much to the sun's radiation can result in skin cancer and other related medical conditions. Wearing protective clothing such as wetsuits, board shorts, and rash guards can limit the harmful effects of the sun and even abrasion.
For maximum protection from the sun, you should purchase a good-quality, long-lasting sunscreen, preferably SPF-50 or higher.
You need to protect your eyes from the surfer's eye and the sun. It is best to invest in good surf sunglasses to provide your eyes with the best protection possible.
9. Water Pollution and Microorganisms
Apart from physical injuries and knockouts, microorganisms and pollution (harmful chemicals) in the water can cause serious problems. Some swimmers have gotten sick from staphylococcus and other disease-causing microbes while surfing.
To protect yourself, avoid swimming in polluted water and never swallow the water. Water bodies that get polluted after rain should be avoided for at least two to three days. Also, always remember to shower properly after surfing.
In addition, you need to protect your ears with earplugs.
10. Weather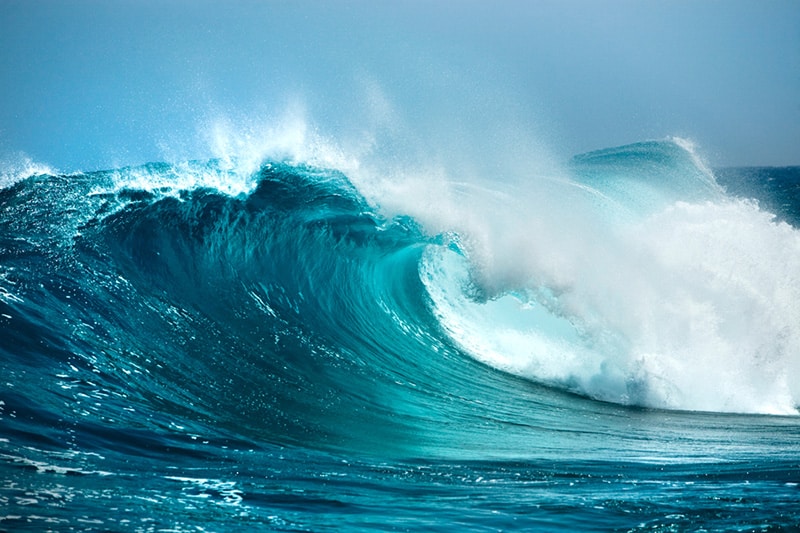 The weather also constitutes problems for surfers as well. One moment the weather is fine, and the next moment, it becomes pretty scary. The weather is unpredictable and changes every time.
You do not want to get caught in the large swells, rain, or lightning. The latter is even more dangerous as you can get electrocuted easily. In any of these situations, you must leave the water immediately.
Thankfully, there are many credible weather forecasts agencies that can be readily accessible online and on waterproof smartwatches. Smartwatches can also tell the tides and temperature of the surfing location.
FAQs
I found and compiled some useful frequently asked questions related to the dangers in surfing on the internet. I have also answered them below briefly.
Is Surfing Dangerous for Beginners?
No. Surfing isn't dangerous for beginners. You'll agree with me that the top surfers around the world also started from the beginner stage. However, beginners are at more risk owing to their lack of experience. As long as you follow the rules and etiquette, you should be fine.
Is It Weird to Surf Alone?
It isn't entirely weird. Most people do not suggest solo surfing primarily for safety concerns. However, if you are an advanced surfer that is quite familiar with a surfing location, you can go on and surf alone. Also, observe all safety protocols.
Conclusion
It is quite expected of any aspiring surfer to ask how dangerous is surfing. Of course, there are multiple cases of unfortunate casualties. The fact is that surfing isn't entirely safe, and you need to protect yourself.
By discussing the common dangers in surfing, you should now know what to expect and how to protect yourself. Ensure you choose a good location, follow all surfing etiquettes, rules, and regulations of your surf locations, and purchase reliable gear.
Should you have any comments or questions, please reach me through the comments section on the page. Happy surfing!
Also, you can share this article with other surfers to help them know about the dangers in surfing and how to protect themselves. Kindly share via Twitter, Facebook, and other social platforms by clicking on the corresponding buttons below.