Indeed, surfing is a fantastic sport and recreational activity, contributing to fitness and excitement, but how much does surfing cost? The first thing to know is that you need some gear and accessories to start surfing.
Whether recreation or sport, surfing comes with some expenses; bear in mind the required gear and accessories. Although these expenses may vary slightly, surfing isn't that cheap or very expensive. Also, there are some other costs associated with surfing.
This article takes a general look at all possible expenses you can incur in surfing. Hence, if you seek answers to how much surfing costs, you are in the right place. Let's get started.
Cost of the Gear and Accessories You Need for Surfing
Obviously, you need your gear and accessories to consider surfing at all. Purchasing these items form the basic expenses for every surfer. I have listed the things you need and details regarding their costs as well below.
1. Surfboard
Without a doubt, there is no way you can surf without a surfboard; using a surfboard is basically surfing. Therefore, you need to buy a good surfboard. Interestingly, there are many surfboards available with differences in their design, shape, color, size, and material.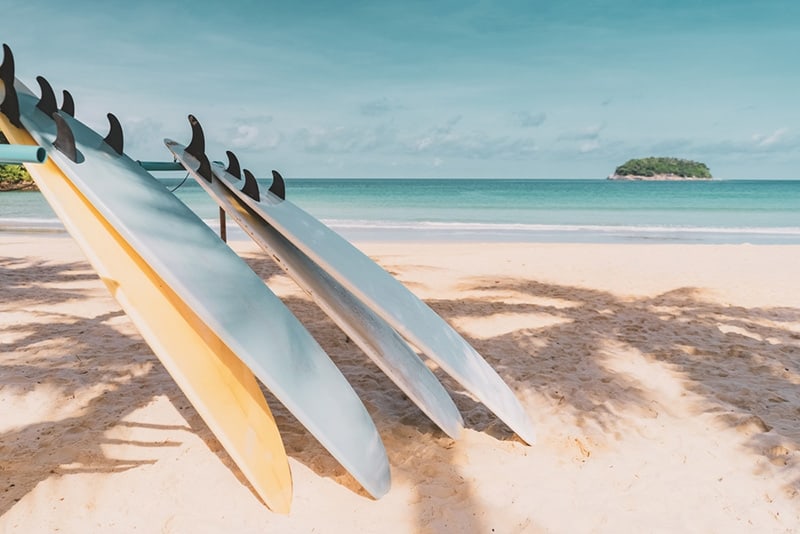 Apart from the influence of their brand's reputation, these differences can determine their price tags. Surfboards with similar lengths may have a different price due to their build material. In a nutshell, the prices are relative.
Another major determinant of surfboard price is its size (length). In most cases, the shorter surfboards are cheaper. This is true because more materials are used up in producing long surfboards.
If you do not like the surfboard design, you can paint the surfboard to your taste. For a beginner, longboards are ideal since they offer high stability and faster response. If you are an intermediate or expert, you may be inclined towards the shortboards.
Considering the build materials, the price of a quality shortboard ranges between 500 and 700 dollars. A good longboard may cost between 600 and 1500 dollars. Nevertheless, some surfboards, especially foam boards, may cost as low as 350 dollars.
Due to budget constraints, you can settle for used surfboards, costing anywhere from 140 to 400 dollars. You may also decide to rent a surfboard hourly or daily. Kindly check the rates with a "surfing" shop.
2. Outfits
Surfing in cold locations can be really nerve-racking as you should never surf without a wetsuit. You can only withstand the cold temperature and breeze only in a good wetsuit. Besides insulation, wetsuits also offer extra protection.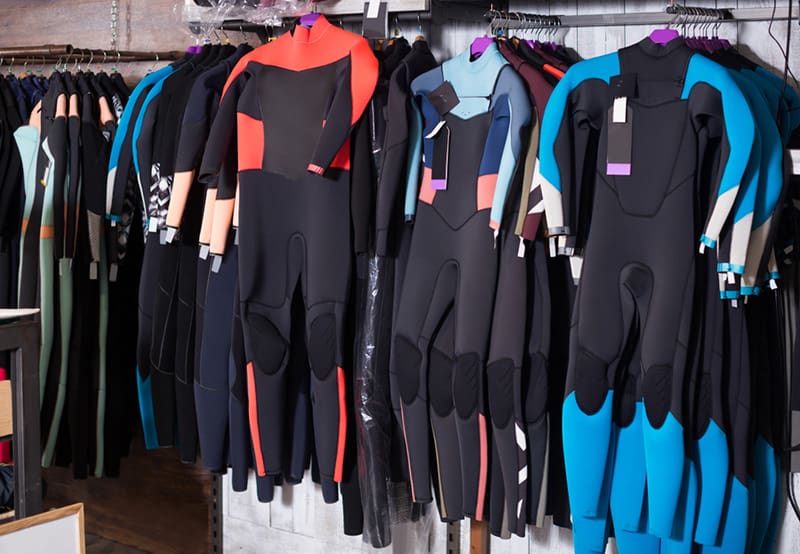 Wetsuits vary in thickness, where the thickest ones are made for extremely cold locations. Although brand reputation may be influential, the thicker ones are often more expensive. I've got a comprehensive article on wetsuits that you might find very useful.
Wetsuits can cost anywhere from 100 to 500 dollars. Some hooded wetsuits may cost more by a few dollars, say 80 to 150 dollars. Also, some stores offer rental services but having yours is best.
If the temperature seems favorable (i.e., warmer seasons), you may just settle for board shorts and rash guard. Rash guards cost between 15 and 80 dollars, while board shorts vary between 20 and 400 dollars.
3. Surf Wax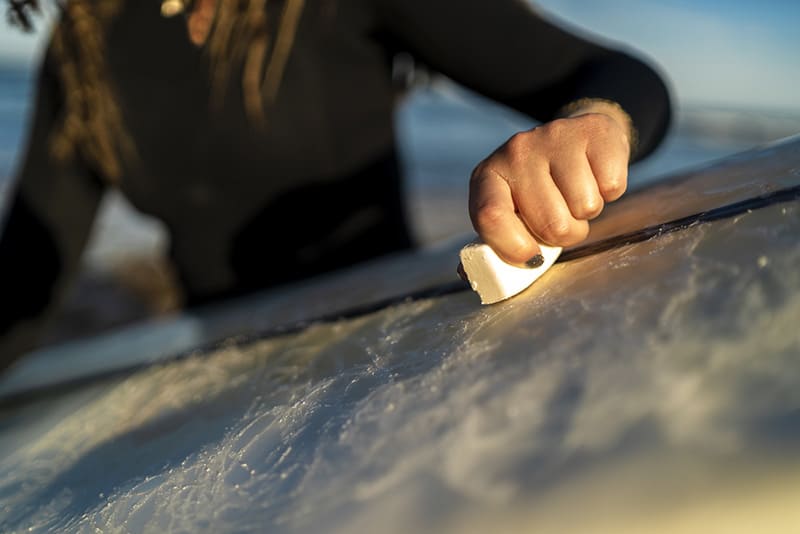 Surfing with a bare surfboard can be frustrating, especially when wet. You are more likely to lose balance and slip off the board. Hence, you also need to purchase surf wax to ensure a good grip on your surfboard.
There are different types of surf wax – base coat and top coat. The base coat acts as a foundation, allowing the top coat to stay properly on the surfboard.
The top coat is also sub-divided into categories based on temperature (tolerance). In other words, some top coats are better for hot climates than cold climates. By learning how to apply surf wax correctly, you can cut costs.
The price of a surf wax ranges between 4 and 10 dollars. The wrong surf wax may melt off or feel too hard on the feet. Before purchasing a surf wax, ensure it meets the requirements of your surfing area.
4. Traction Pads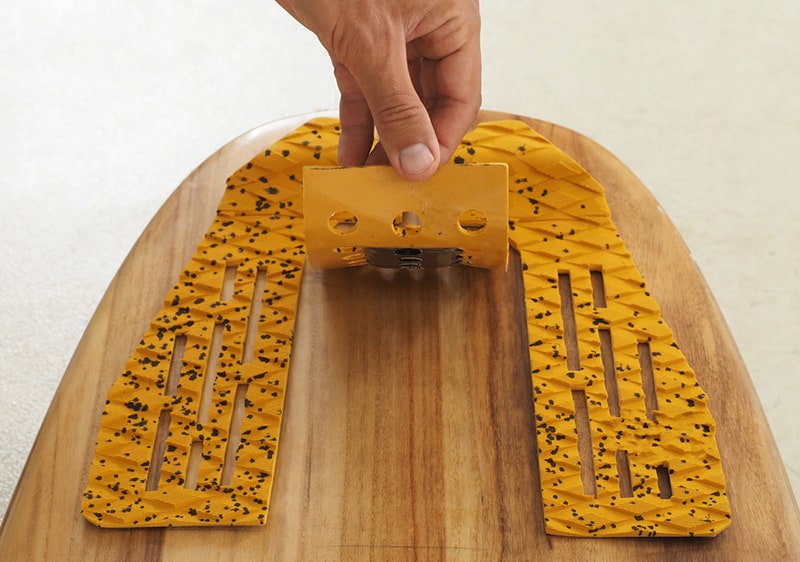 If you intend to use a surfboard without a soft-top, you may need a traction pad. Traction pads are foam-like materials often fixed on a surfboard's tail.
Planting your legs and staying balanced on such surfboards can be a little tricky. Purchasing traction pads should cost you between 11 and 40 dollars.
5. Surf Leash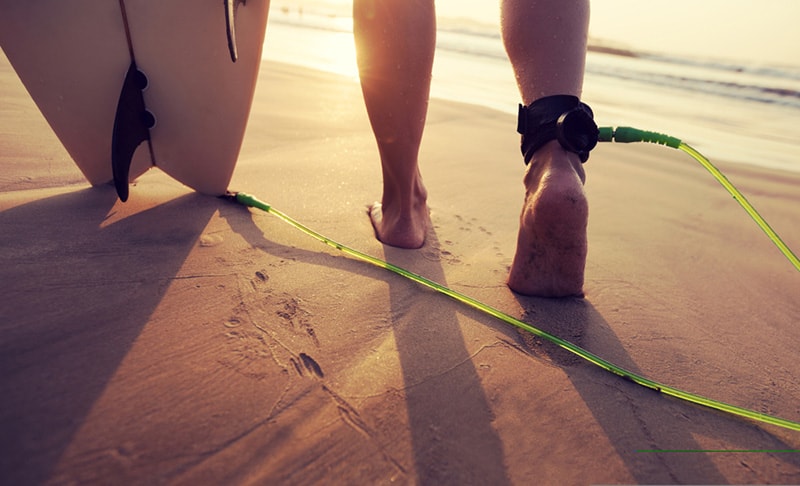 Another accessory to have as a surfer is a surf leash. A surf leash keeps a surfer from losing their surfboard after wipeouts. They are attached, on one end, to the surfer's foot and, on the other, to the surfboard.
You need a surf leash if you do not want to lose your surfboard and swim back to the shore. A reliable surf leash costs between 10 and 50 dollars.
6. Surfboard Fins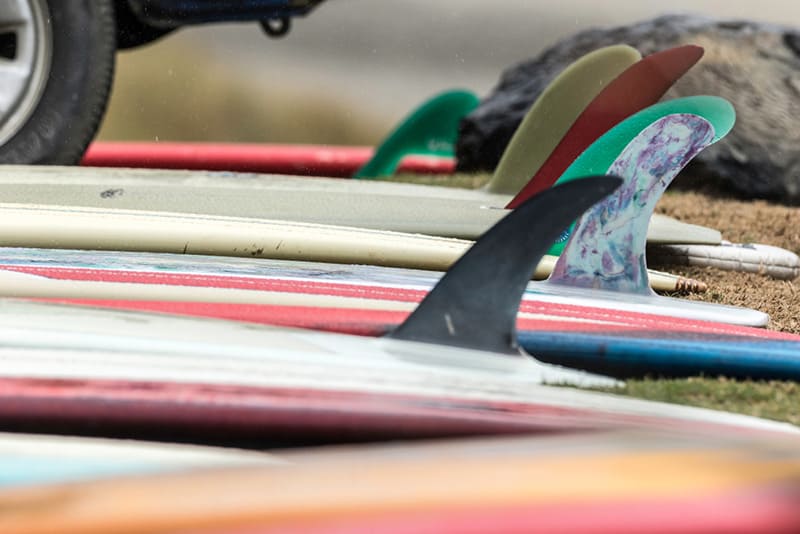 Performing tricks and maintaining your balance and direction on surfboards naturally doesn't come easy except with surfboard fins. Most surfboards come with ports or connectors to fix surf fins. Some surfboards may have a port, while some may feature up to five.
Most surfboards include fins in their pack. However, you might be looking to replace them due to damage or personal preference. Construction-wise, there are many types of surfboard fins – carbon, wood, fiberglass, and plastic.
The price of surfboard fins varies between 20 and 100 dollars. When buying surfboard fins, ensure it fits into the port securely. You don't want to lose a fin in the ocean.
7. Surf Sunglasses and Earplugs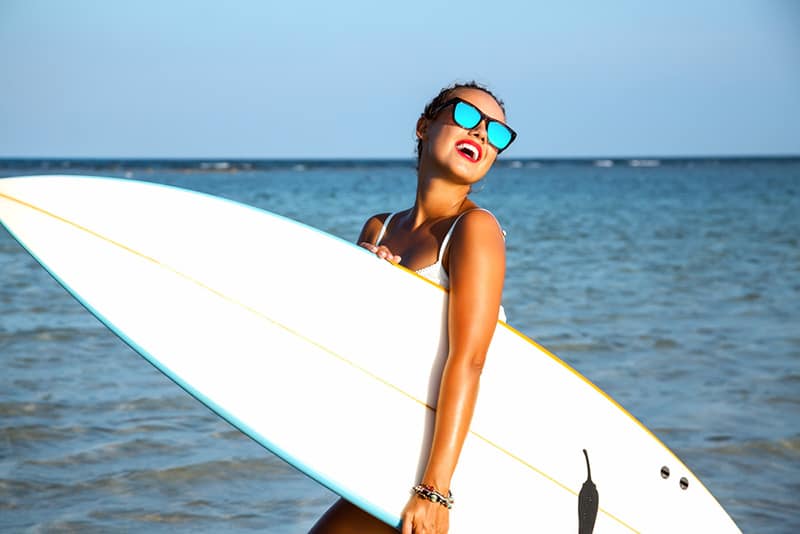 Surfing comes with some unwanted parts. Preventing the surfer's eye and surfer's ear should be a priority, particularly if you intend to surf more frequently. These medical conditions can make you uncomfortable and keep you off the sport for a while.
Fortunately, you can easily keep them away from you – surf sunglasses for the surfer's eye and reliable earplugs for the surfer's ear. The price of earplugs is between 3 to 15 dollars. Surf sunglasses cost between 25 and 300 dollars.
Other Expenses Associated With Surfing
Besides the regular expenses you might incur, some other things might require money as well. These expenses might be based on personal preference and your surfing location. Here are some likely costs.
1. Surfing Lessons
If you are a beginner, you might require some surfing lessons to be able to catch your first wave. Surfing lessons can be by a tutor or coaching school, and you have to pay them.
The cost of surfing lessons depends on the popularity and location of the tutor or coaching school of your choice. Also, your overall expenses will depend on the number of coaching hours. Some charge 15 dollars per hour.
You may also be required to purchase instructional guides in hard or soft formats. While you may be able to bargain for an affordable price, others may coach for free. You should budget between 25 and 170 dollars for surfing lessons.
2. Smart Devices for Surfing
Some surfers delight in using smart devices while surfing. Smart devices include smart waterproof watches and waterproof cameras. Of course, these devices will add significance to your overall surfing cost.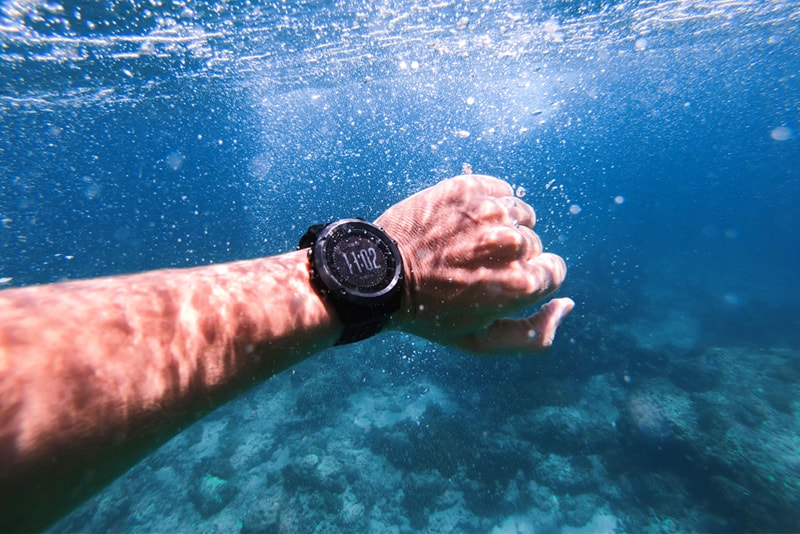 Smartwatches can forecast tides, wind direction, wave height, and other variables needed for successful surfing. Also, they come with a compass, GPS, and other features to track your activities, including your fitness levels.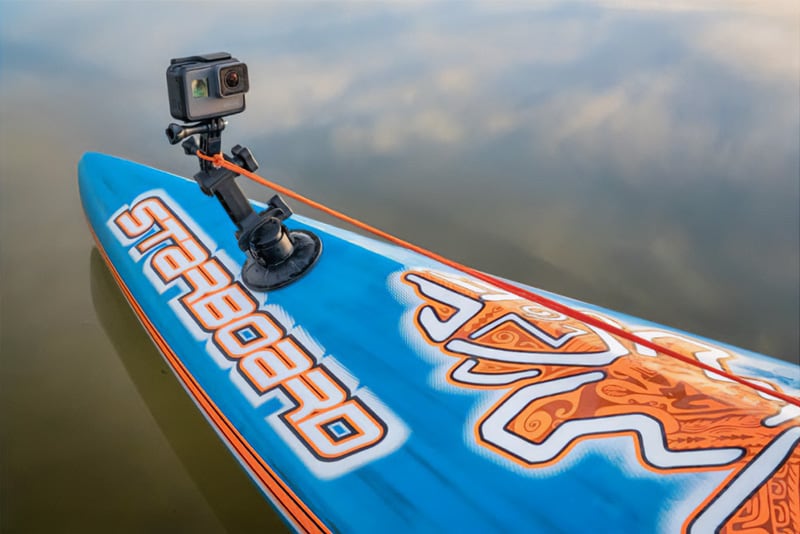 Cameras can also help you capture moments while surfing, allowing you to relive and share them anytime. You will get a good smartwatch – between 100 and 450 dollars. Also, you can get a good GoPro or other camera brands for about 250 to 500 dollars.
3. Traveling for Surfing
If your desired surfing location is far from your residence, you may have to spend more. How much you spend also depends on your preferred means of transportation. Of course, flying will be more expensive as some airlines charge between 50 and 200 dollars per board.
Driving down to the surfing location will require fueling your vehicle. However, you need some accessories such as surf car racks, especially if your surfboard won't fit into your vehicle.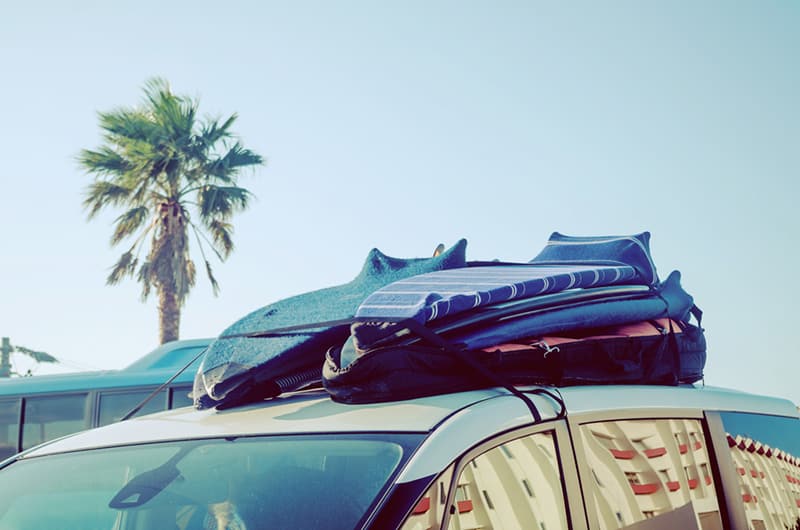 Besides, car racks offer convenience, so why not buy one? You need to know how to strap a surfboard on a roof rack to use it, though. Furthermore, you need to consider the parking cost at your surfing location.
4. Surfboard Wall Racks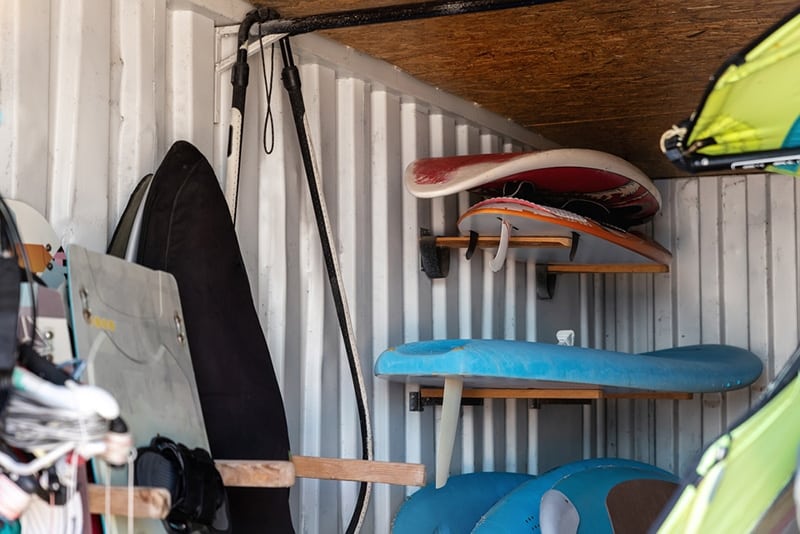 Another extra cost you might incur is from buying wall racks. Storing your surfboards properly will extend their useful life. However, it is important to buy a quality surfboard rack and also install them properly. It costs between 20 and 80 dollars.
Conclusion
By now, you have enough answers to what contributes to answering the question – how much does surfing cost? For your surfing cost, you might spend between 800 and 1200 dollars on average, excluding transportation expenses.
This way, you can work with a budget and plan how to go about it. Note that a high price doesn't make the item the best. Also, as a beginner, you should start with less expensive items till you get the hang of surfing.
Should you have any comments or questions, please reach me through the comments section on the page. You can also share this article with friends to help know how much surfing costs.
Happy surfing!