About Me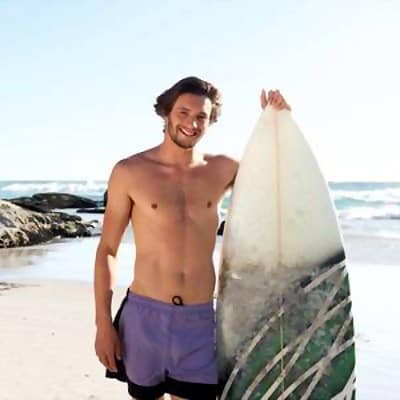 Hi! I'm Kevin Millington. It's great to have you here on my website! It is all about water sports here and I will be rolling out interesting articles about the big world of water sports.
Water sports are great sports that allow you to appreciate the beauty of nature. They are one of the most enjoyable forms of sport across the world.
Popular water sports include rowing, swimming, surfing, and many of them are performed in the Olympics. Whether one depends on the waves, harnesses the wind, or propels themselves, there is so much fun and numerous health benefits in it.
Benefits of Water Sports
Although there are many water sports, their benefits are mostly similar. Below are some of the benefits of participating in water sports.
Works most of your body muscles
Unlike land sports, most water sports engage more part of your muscles. For adequate workouts, water does provide enough resistance to work out most of your core muscles.
In the case of surfing, a lot of balancing is required as you will depend on the wind or waves. In the process of harnessing them, you engage a lot of your body muscles.
Burns calories
Since water sports work most of the core muscles, it does a great job of burning down body calories. It increases your metabolism and helps you stay healthy. Swimming burns about 700 calories per hour while surfing alone will burn up to 500 calories in an hour.
Improved cardiovascular
Since most of your body muscles are engaged in the sport, your cardio is improved. Several muscle groups are used as you enjoy the fun in it. Due to this, your heart pumps blood faster to ensure adequate nutrient and oxygen supply to every body part. Whilst you actively engage in the sport, your cardio endurance is increased.
Mental fitness
Just like other forms of sport, water sports are good for the mind. Water itself has a soothing effect on the body. Participating in water sports can help to reduce anxiety, depression, and stress.
What Does Windsurfingmag.com Have to Offer?
Information is key, knowledge is power. Whether you are a professional or amateur surfer, my aim is to provide useful information about water sports and ultimately help you be the best.
With the quality information on my website, you can improve your skills and practice in a healthy way. You will also be able to save money with honest reviews of various water sports kits and accessories.
From reviewing sails to analyzing surfboards, you will also be finding a lot of quality articles here.
Why Trust Windsurfingmag.com?
Being an experienced coach, I clearly understand the importance of simple information. On the website, I will be discussing various aspects of water sports. However, my focus will be on various gadgets and how to improve and enjoy the sport.
Since you are here seeking answers, I will ensure clarity and genuineness in every article updates. I will, based on experience, update you with personally tested and extensively researched facts and information. You should also expect adequate and quality water sports solutions from me.
Keep in Touch
I appreciate comments and suggestions. If you have any, you can reach me via email at [email protected] or through the contact page at any time.
Want to send me a letter? Here are my address:
Kevin Millington
2381 Parrill Court,
Laporte, IN 46350
You can also reach out and connect on my social media:
I will ensure a quick response,
Kevin Millington